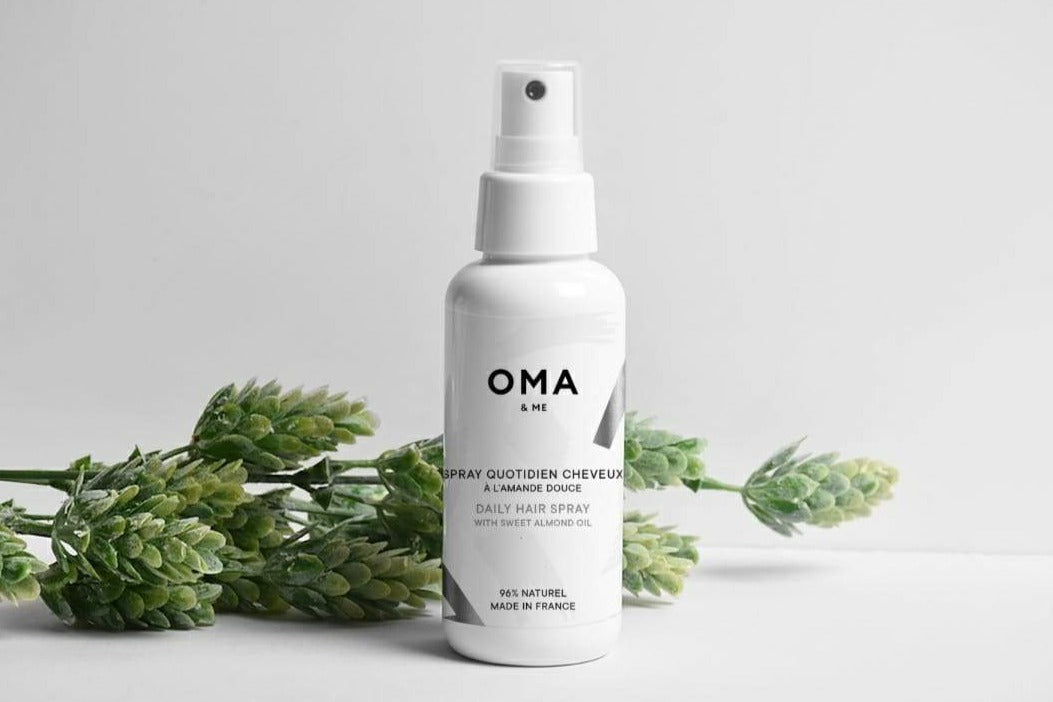 Nice to meet you !
OMA is above all a family story . And like all family stories, it's long, tortuous and full of digressions. We'll explain it to you anyway.
It all started in 2019, when two brothers, Michael and Jonathan (that's us), made the observation by talking to their female entourage about a real lack in the hair care market.
... They may have a very (very) desire to consume better for the planet and better for themselves , but women are struggling to find products on the market capable of protecting the Planet and giving them the mane of Beyoncé / Jessica Chastain / Julie Lescaut (each his idols).
We spare you the administrative details and the Kbis forms: after months of work on the formulations and a meticulous selection of its partners, OMA & ME was born.
Our engagements
Our formulas all contain between 94% and 100% ingredients of natural origin.

All our cosmetic products are made in France.

Our products are not tested on animals .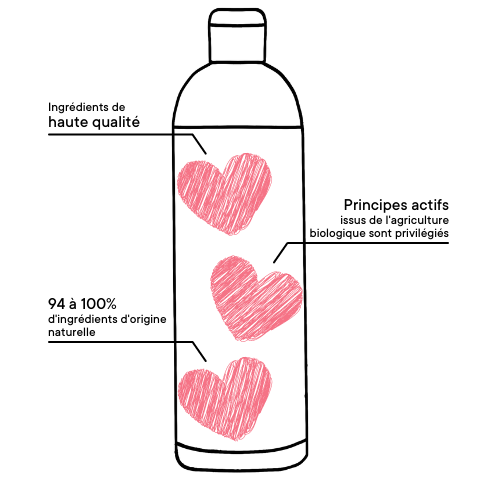 94% minimum ingredients of natural origin
Our products contain at least 94% natural ingredients and for some up to 100%.
Are you lost? We explain to you!
For each product, we test and iterate our formulas many times until we obtain perfect results and effectiveness, while making sure to push the naturalness of our products as far as possible.
You are certainly wondering why some products contain 94% natural products and others 100%? Quite simply because offering a care oil means using products that are active ingredients, which can be 100% natural to be effective. A shampoo, on the other hand, will need a little chemistry to be as effective. A little we said.
Thus, it is by adjusting this slider that we manage to obtain results without compromising on quality, efficiency and naturalness.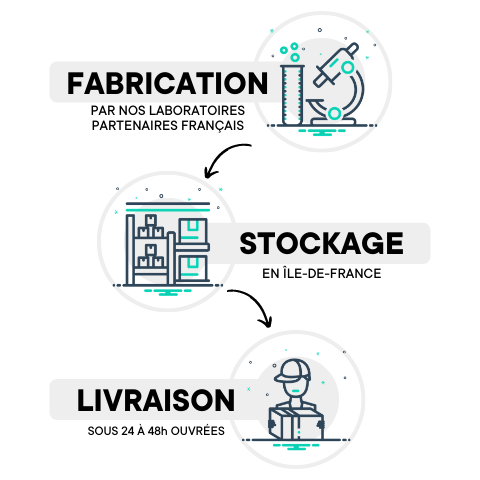 Made in France at the heart of our approach
All our products are manufactured and packaged exclusively in France by three partner laboratories. They are then stored in our warehouses in Île-de-France until they are sent.
Because there is a real industrial fabric in France for the "clean" cosmetics sector, we have chosen to turn to French partners to support us in this adventure.
An ideological AND practical choice , since it is possible to work in a short circuit with the best ingredients, active principles and laboratories in the world.
You like animals ? U.S. too. As a result, we said to ourselves that we were going to leave them out of all that. In accordance with current European legislation, we do not test any product on animals.